GETTING INVOLVED
Bringing about effective and sustainable change takes resources; money, effort and most importantly time.
Some are able to give their time freely, however for those of you who may not have time to give, the other option is to give money which can be used to release the time of others and support the work of Hope three16
Your donation of any amount, whether a one off' or a regular monthly commitment, is an investment, an investment in people and an investment in bringing about change to the community we live in.
Please help us make community a better place.
Your donation transforms the lives of homeless people and the community. Your money will be used within  Hope three16 supported housing and other projects.  It will be used to create our own social enterprise or help move them into a place of their own. It will be used to prepare people for work. It will be used to make people feel that they are accepted and that they belong.
IT WILL BE USED TO CHANGE LIVES FOREVER!
You can donate a one off amount or make a regular monthly donation, using our secure online donation page, by clicking the button below or on the left of this screen.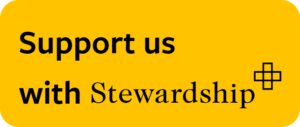 We believe that the root of poverty, of which homelessness is a symptom, is broken relationships. One of our roles is to try to restore & provide positive relationship which is a key nurturing belief that effecting sustained and permanent change is possible.
It can take a lot to convince someone who thinks this world is rubbish and has dealt them a poor hand to believe that that they can live a meaningful, productive and happy life. Each person needs their own amount of time, it can sometimes take over a year to gain the trust required to give them the hope for a better future but it is worth every ounce of effort that ultimately leads to a happier more fulfilled life.
Your donation, big or small, will be used to do just that.